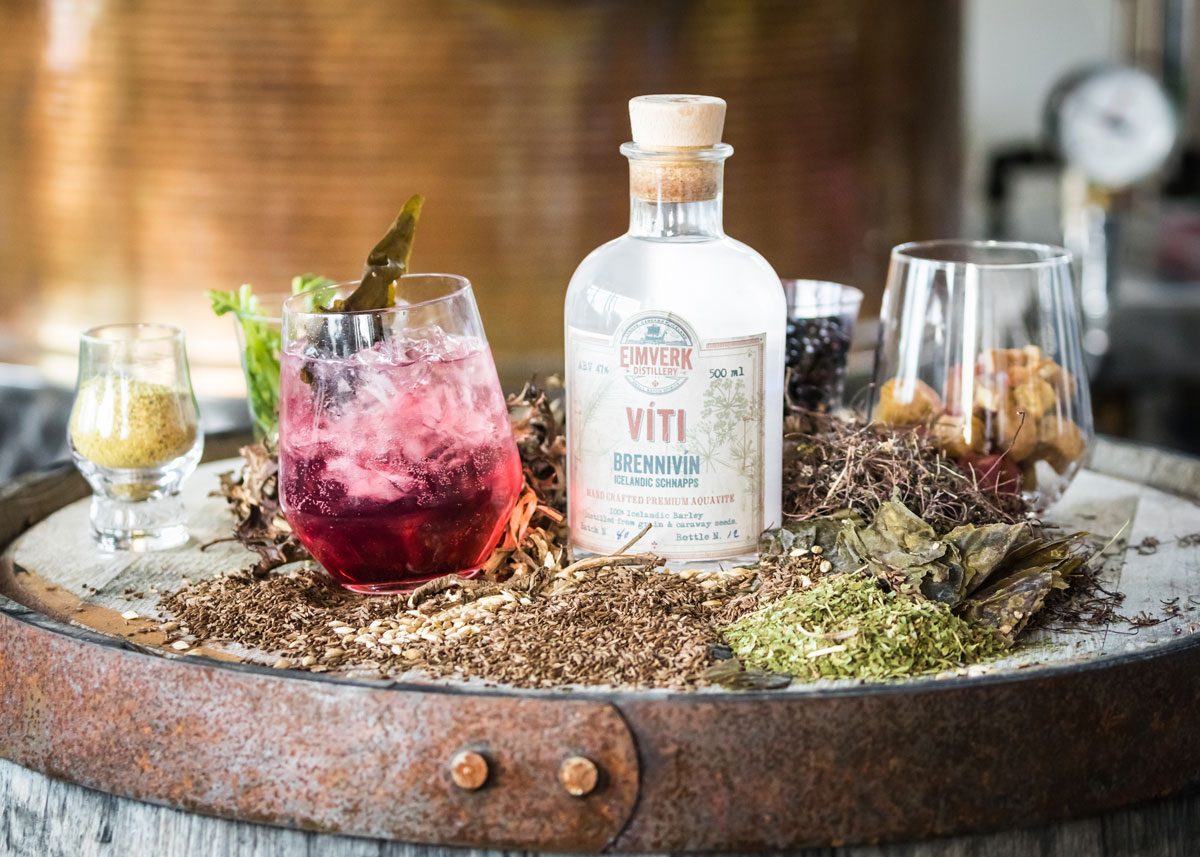 Víti Icelandic Premium Aquavite
Aquavit, also called Brennivín, has a dominant flavour of caraway seeds and is the
traditional spirit of Iceland.

With Víti we aim to bring you the authentic spirit of Icelandic nature.

Víti is triple distilled using our custom-made small batch distilling unit. Using 100%
Icelandic ingredients, this distillation method yields more flavour from the barley and
allows all essential oils from the native botanicals to be carefully preserved during
the distillation process.

Víti Icelandic Premium Aquavite is available at the Duty Free Store in Iceland, most local liqueur stores in Iceland and through our distributors world wide.

Visit www.vitiaquavite.is for more info on Víti Brennivín.