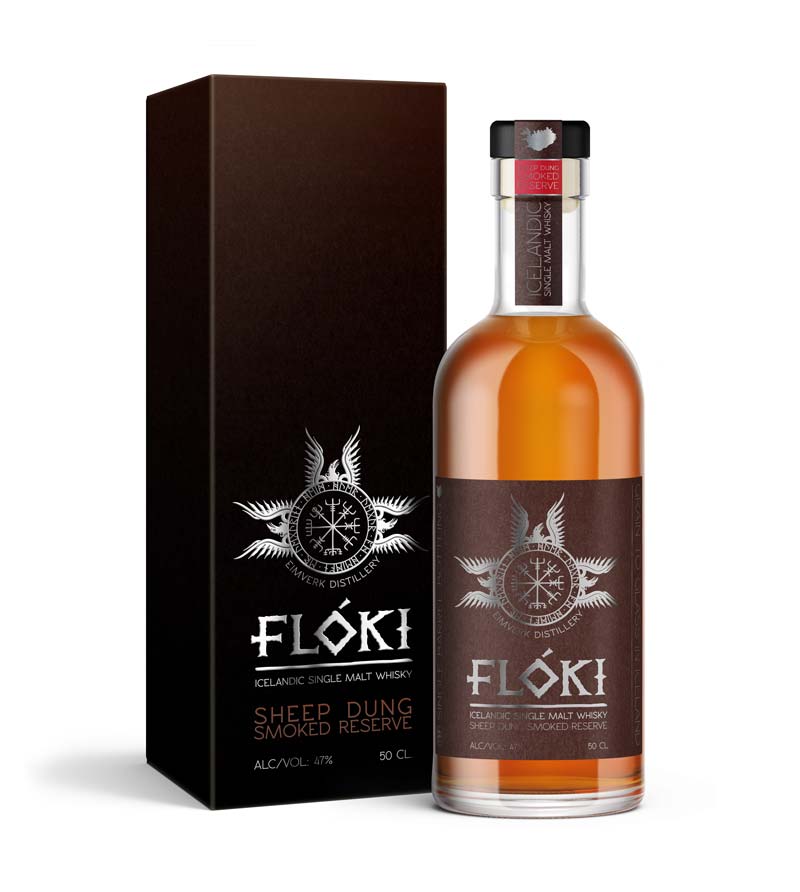 Flóki Single Malt Sheep Dung Smoked
Our Sheep Dung Smoked Reserve is a truly unique smoked malt. Here we apply an old traditional Icelandic smoking style using sheep dung to smoke the barley.

For centuries, Icelanders used this smoking method to preserve food and heat houses; to this day it is used for traditional food preparation and Icelandic malt crafting.

The result is truly a unique whisky with a complex flavor profile. Sweet smoky notes compliment the intense flavor of the Icelandic barley and a rich, lingering aftertaste that brings you back to the farm you worked on decades ago.

Flóki Sheep Dung Smoked Single Malt is handcrafted and produced from 100% locally farmed Icelandic barley, smoked using traditional Icelandic methods and materials. It is a Single barrel whisky aged for 3 years in ex-Flóki Young Malt barrels under the base of mount Hekla.

Sheep dung smoked Icelandic single malt is available at the Duty Free Store in Iceland, most local liquor stores in Iceland and through our distributors world wide.